3 Types of Teeth Cleanings— Which One Do You Need?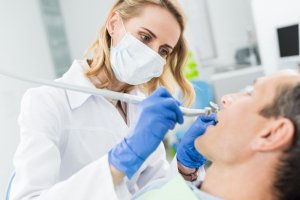 Getting your teeth cleaned is one of the most essential and basic routines you can do to maintain your oral health. Unfortunately, people are often confused about the type of teeth cleaning they need so we are here to help with the confusion.
There are several types of teeth cleaning's provided by your dentist at Maddison Ave. It can be categorized into 3 main types:
Regular cleaning
Deep cleaning
Gross debridement
Our dentist at Maddison Ave in Las Vegas will suggest the type of teeth cleaning you need based on whether you have gum disease or not.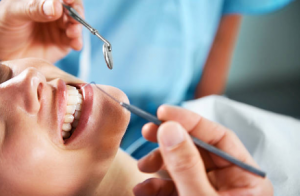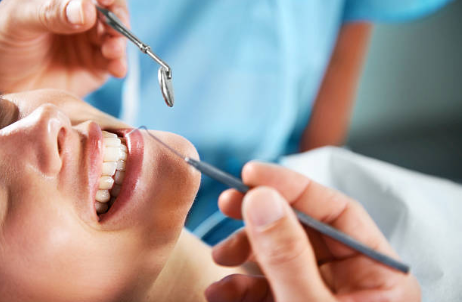 Regular (Prophylaxis) Cleaning
Regular teeth cleanings are a sort of preventive care measure. The procedure is performed on patients who have no gum disease and need just routine maintenance to ensure their oral health is in tip-top shape. As general dentists in North Las Vegas our team can perform the procedure which will include removing built-up tartar, plaque, or calculus. Most of the cleaning is done over the surface of the teeth and not around the gums.
This type of cleaning is recommended by dentists every six months to keep your teeth clean and prevent severe oral health problems in the future. The procedure also ensures overall hygiene as plaque and tartar can cause bad breath and can be unhealthy. Unclean plaque in the mouth can also increase the sensitivity of your teeth and cause severe gum disease in the long run.
Regular cleanings are important for preventive care. However, if you have gum disease, you need a deep cleaning.
Deep (Scaling and Root Planing) Cleaning   
A Deep Cleaning is meant for someone who is at a high risk of who is already suffering from gum disease. Gum disease surfaces when plaque or tartar is built-up and reaches the gums. They can affect the gums in severe ways.
A Deep Cleaning ensures that the plaque is not just cleared from the teeth but also from around the gums. It is a more complex procedure that requires 2-3 visits to the dentist. Your dentist in Las Vegas will recommend you a deep cleaning as a treatment procedure for the damage already done.
If you visit the dentist regularly, you might not need a deep cleaning as the plaque and tartar will be cleaned up in regular cleaning procedures without it reaching the gums. However, once it has reached the gums, you may experience symptoms such as bleeding, swelling, or pain.
The process for a Deep Cleaning is non-surgical. However, you will be required to go through follow-up checkups to ensure that there is no remaining plaque.
Gross Debridement
The third type of teeth cleaning is gross debridement. This procedure is done if you have not visited the dentist for over a year and your built-up plaque makes it difficult for the dentist to assess your gums and teeth. This is required when a large amount of plaque and tartar have built-up and they need to be removed from the damaged teeth.
At Maddison Ave Dental in North Las Vegas, we want to help our patients maintain a beautiful smile and good oral hygiene. If you are interested in scheduling a dental teeth cleaning, call our Las Vegas office at (702) 735-9500 to schedule an appointment today.
If you are still unsure why teeth cleanings are important for your proper oral care, below are 5 reasons to encourage regular teeth cleanings.
Help Prevent Cavities – The top layer of film on your teeth that builds up over time is called plaque, and plaque is one of the top causes of tooth decay. Plaque will eat away at tooth enamel which if left untreated will cause a cavity. To reduce plaque buildup you can brush, floss and visit the dentist for dental cleanings.
Fresh Breath – Poor oral hygiene is one of the quickest ways to get bad breath. Receiving a thorough dental cleaning is a proper solution to remove hard to reach areas in the mouth to help keep your breath fresh and clean.
Brighter Smiles –A dental cleaning can remove stains caused by drinking coffee, tea or smoking. Dental cleanings will polish your teeth and scrape away plaque that will provide you with a whiter smile.
Help with Tooth Loss – As plaque builds on teeth, gum disease can move down the tooth and proceed into the gums, which causes teeth to loosen and fall out. With regular dental cleanings you can reduce the amount of plaque buildup.
Save Money – By scheduling regular dental cleanings, you can prevent dental conditions that would progress into issues that require procedures. It is much easier to protect your teeth by getting regular dental cleanings to avoid having little problems become large issues.
Maddison Ave is a great option for scheduling dental checkups and teeth cleanings in Las Vegas. You can book an appointment today at: http://www.maddisonavedental.com/