Reason's To Visit A Cosmetic Dentist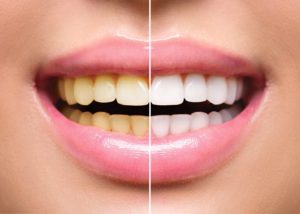 A bright and beautiful smile—many people desire to have one but unfortunately, this is not the case for everyone. If you want to smile with confidence and not have to worry about common dental issues it may be time to schedule an appointment at Maddison Ave Dental. Our dental office in North Las Vegas provides cosmetic dentistry to help treat patients for teeth whitening, dental implants, root canals and more. There are many reasons cosmetic dentistry can help more than just your smile.
Teeth-Related Issues
If you're not happy with your smile likely it will be one of issues below:
You are missing one or multiple teeth. With cosmetic dentistry, you can attach a porcelain tooth in your mouth by choosing treatments like dentures, bridges, implants, etc.
You have misaligned or crooked teeth. With clear braces, you can expect to say goodbye to your crooked teeth after 1-2 years.
Your teeth are discolored. You do not need to heavily brush your teeth to whiten them. Just simply visit a local dentist and have your teeth whitened in a single visit! Moreover, you will also get tips and stuff that can ensure that your teeth remain white.
You have pointy, tiny teeth. Some people have teeth that resemble fangs. With the help of veneers and other modern dentistry solutions, you can greatly improve your smile.
Your tooth is cracked, chipped, damaged, or worn down. Depending upon the severity, a dentist can performing a bonding procedure. In extreme cases, you may need a full veneer set.
Improve Your Overall Health
Although cosmetic dentistry procedures are considered to be for looks, they can have a very big impact on your oral health. Teeth and other oral problems can negatively impact your dental health which can affect your overall health.
Improve Your Self-esteem
Misaligned or crooked teeth can affect your self-esteem and may make you self-conscious during social or work situations. A simple solution to improve your self-esteem is with cosmetic dentistry to help you regain your confidence once again.
Painless and Fast
Most cosmetic dentistry procedures are much easier and virtually painless today because of the advanced technology and dental tools available. Most patients don't have to worry about any complications and pain when the dentists are working on you. This allows the results to last longer and the treatments to take effect almost immediately. Most cosmetic dental procedures will allow patients to walk out and continue with their daily routines immediately after.
Dental Phobia
There is no need to feel ashamed about having a dental phobia. Everyone has their own fears. You might have the phobia because of a traumatic past experience, most likely it was probably your 1st experience. It's also possible that the idea of having another person use dental equipment on your teeth seems too frightening. Don't worry, as one of the highest rated cosmetic dentistry in North Las Vegas we offer multiple ways to help patients feel comfortable such as sedation dentistry. Sedation allow our dentist to do more work on your teeth while your senses will negate any fear-based feelings.
Metal Fillings
Do you have metal fillings in your teeth? When you smile or laugh the color of gold or silver colored fillings make it obvious where you had cavities. With natural tooth colored fillings no one will be the wiser that you've had any cavities. Additionally, there are studies showing that metal filings can be unhealthy for the human body after a long period of time.
What Causes Tooth Discoloration?
As a person gets older your teeth naturally tend to get yellowed or stained for various reasons. We all lose enamel as we age. We're born with a set amount and our lifestyle habits determine how quickly we erode that enamel. Some of the different ways that your teeth can get discolored include eating certain foods or drinks, smoking, antibiotics and even your genetics are a factor. Internal discoloration occurs with changes in a person's enamel and dentin. Internal tooth discoloration can be caused by the following events:
Antibiotics
Fluoride
Root canals
Tooth decay
Restorations
External tooth discoloration can be caused by smoking and drinking coffee or tea.
Teeth Discoloration
Teeth whitening is recommended to be done by a cosmetic dentist. At Maddison Ave Dental our dentists use teeth whitening treatments that use stronger ingredients and lasts longer than store bought products.
Cosmetic Dentistry in North Las Vegas
Do you suffer from any of the above-mentioned issues? If the answer is yes, then you should know that the dentists at Maddison Ave Dental are available to assist. For more information call our office at (702) 735-9500 or visit our appointment page.