One of the first things people notice when you smile is your teeth. Nothing conveys good oral health and enhances your smile more than healthy, white teeth. At Maddison Ave Dental we place a special focus on giving our patients dazzling smiles that everyone deserves. Our quality restorative dentistry treatments include:
Dental Implants
Dental Veneers & Crowns
Gum Reconstruction
Invisalign®
Teeth Whitening
At our dental office in Las Vegas, we believe that no one should have to hide their smile out of embarrassment or insecurity, which is why we will go the extra mile to provide you with the treatment you need.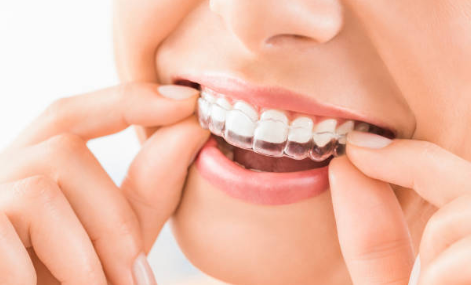 The Goal of Cosmetic & Restorative Dentistry
Cosmetic dentistry includes several dental treatments; the aim of each of these treatments is to enhance the beauty of your smile. Through cosmetic dentistry, we can help you achieve a more beautiful, inviting smile that boosts your self-esteem and allows you to smile with confidence.
Cosmetic dentistry is for any patient who wants to improve the beauty of their smile. There are several types of cosmetic dental procedures that can help your smile if you have dental issues such as:
Cracked, chipped, fractured, or broken teeth
Gaps and spaces between teeth
Discolored, yellowed, or stained teeth
Slightly misaligned or uneven teeth
One or more missing teeth
Teeth that appear too long, too short, or too pointed
Very worn teeth
Misshapen teeth
Your dentist at Maddison Ave Dental will help you choose one or more of our cosmetic dental treatments based on your personal needs and desires. Each of our patients' independent plans is personally handled by a trained cosmetic dentist that will help you get from where you are now to the beautiful, bright smile you want.
Contact Maddison Ave Dental Today
We invite you today to set an appointment now or ask for further information from our dental office. To contact our office location, call (702) 735-9500 or fill out our contact form.