Why It Is Important to Have an Affordable Dentist Near You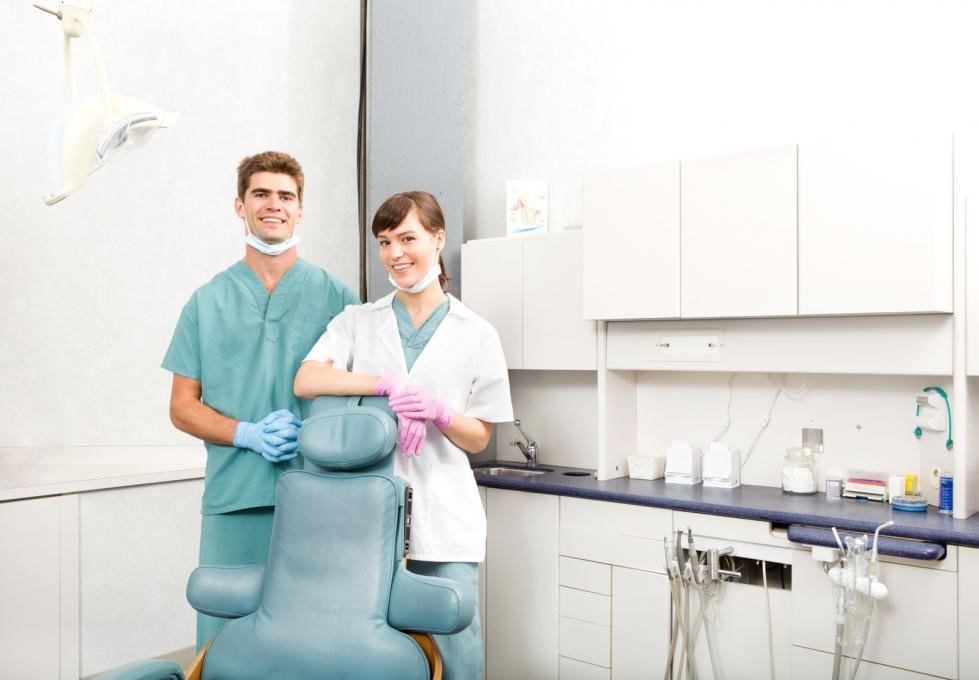 The American Dental Association recommends that every individual visits a dentist at least once a year – whether they have a dental problem or not. Regular dental checkups can help prevent gum diseases and keep your teeth healthy. We do realize that dental care is not on the cheap side, this is why we understand how important it to have an affordable dentist near you.
People often compromise on their oral health needs because the treatments can be costly and are often not covered through insurance. But having healthy teeth doesn't only make you look good but it also prevents many serious infections and diseases that will impact your overall health.
Our offices provide affordable and effective dental care for first time and reoccurring patients. Accepting most PPO insurance plans, our patients experience satisfaction knowing that their dental treatments are covered. Additionally, our office accepts variety of payment options such as: Cash, majority of credit cards (including Mastercard, Visa, American Express, and Discover) as well as personal checks.
Different promotions are available on our website. These promotions provide discounts for patients with or without insurance. The new patient special includes first time patient examination, teeth cleaning & digital x-rays for only $79. In addition, we offer $500 off an implant treatment that also includes the free consultation. Visit the promotions page of our website to capitalize on these promotions.
Finding a dentist that offers affordable dental procedures is now easier and accessible.
Why Choose an Affordable Dentist?
Choosing an affordable dentist near you will make your life easier in many ways. You will be able to provide essential preventive dental care and required dental treatments to your family without any hesitation. As it will also encourage you to commit regularly to your dental checkups and follow ups.
Furthermore, picking the right dentist will make dental care much more accessible in emergency situations. You will be prepared to deal with a dental emergency situation and won't have to delay necessary treatments because of affordability.
Dental costs are increasing and unfortunately, the need for dental care is increasing with it. While there are many ways to look for an affordable dentist and available discounted services, the best way to save costs is preventive care. Children should be educated about oral hygiene since early childhood so that dental problems could be avoided as much as possible.
How to Find an Affordable Dentist
Even if your visit to the dentist is an annual event, it's important to find a dentist that isn't expensive for your own budget. We understand that this may seem like an impossible task, but it's not. There is so much you can do to find an affordable dentist near you.
The first thing to do is to check your local dental societies. These societies have a list of dental offices situated around you, from which you can narrow down and choose the most affordable option without compromising on quality services.
Another option for those that really need dental care and have no money or insurance, is to visit dental colleges where many final year students are eligible to give dental services at affordable prices as part of their practice. These colleges don't offer professional dental office-like services, but they are certified to carry out certain treatments and checkups, the costs of which are much lower.
Many local government and state dental programs offer discounted or no-cost dental treatments as well. Several dentists also provide affordable dental plans and financing options that you can benefit from. These include insurance coverage, payment on credit, and discount offers.
Which Dental Procedures Cost the Most?
The price of dental procedures without insurance compared to dental procedures with insurance is a huge different. For patients that do not have dental insurance, the price of a dental cleanings can be about $130 while for those that do have insurance (see list PPO insurance accepted at our offices) will have two cleanings completely covered a year. For cavity filings, patients with insurance can expect 50%-80% coverage; however, patients without insurance can expect a quote at approximately $200. Lastly, dental crown procedures can cost approximately $1100 without insurance compared to around $600 for patients with insurance. Overall we understand and realize that dental care is not on the cheap side, that is why affordable dental costs is a high priority for our office, please contact us in order to ensure your dental coverage.
If you are looking for an affordable dentist near you, Maddison Ave is a great general dentistry for people living in Las Vegas. Our dental office provides affordable financing and insurance options that are available to you along with guaranteed expert dental services.
If you are looking for an affordable dentist near you, visit our website to book appointments and a consultation http://www.maddisonavedental.com/finance-insurance/.