Emergency Dental Treatments
How are Emergency Dental Treatments Different from Non-Emergency Dental Treatments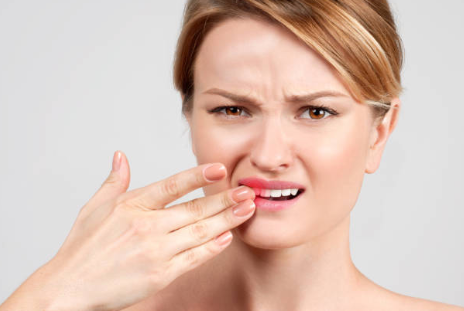 Knowing the difference between emergency and non-emergency dental treatments can save your life. While some dental issues such as bleeding, swelling, or a toothache are not always signs of serious damage, they can be painful and devastating. This is why you need an emergency dentist.
Emergency and non-emergency dental treatments are different from one another in many ways. Let's talk about how they are different.
Emergency Dental Treatments
The basic sign that you need an emergency dentist is a toothache or severe pain in your gums. If you feel the pain has lacerated your tooth, gums, cheeks, and tongue feel free to classify this as a dental emergency.
A dental injury is the most common emergency situation in which you need to visit a dentist. If you take a fall or suffer an accident where you happen to lose a tooth or you have a large crack in your tooth – you need a dentist ASAP. Teeth that have been knocked-out due to an injury, while playing a sport or in an accident need to be treated immediately or else it could result in permanent damage.
If any such dental traumas occur in odd hours when the dentist is not available, you should look for an emergency dentist or go to the nearest dental emergency room.
Non-Emergency Dental Treatments
Non-emergency dental treatments are those that can wait for a day or two. Examples of these dental treatments are lost filling, a broken bridge or crown, a mild toothache, a small chip or crack, food stuck in the tooth, etc. These are situations in which you can wait to schedule your dentist appointment till the dental clinic hours. If any of this happens on a Sunday, you can wait till Monday to schedule your appointment.
For such conditions, many dentists are also available on call to assist you with the required action that could ease the pain or prevent further damage.
What to Do In a Dental Emergency Situation
To prevent further damage to your teeth or gums during a dental emergency here are recommendations for common situations.
A Dislodged Tooth
A tooth that has been knocked-out from your gums due to a fall or injury, should receive treatment immediately to save the tooth. If you can find the dislodged tooth place it in a cup of milk to keep the roots from drying.
A Broken Tooth
If your tooth is chipped or broken the best action to take is to rinse your mouth out with salt water and then stop the bleeding. If you can find the chipped tooth it is best to keep the tooth stored in milk or the patient's saliva. Due to the pain you may be feeling you can apply a cold compress to the area to reduce the pain until you see your dentist.
Retrieve Objects or Lodged Food
It is not advised to use an object such as a needle, tweezers or anything sharp to remove food or objects stuck in your teeth. Even if you have common food that gets stuck in your teeth such as chips, popcorn or seeds it can be harmful using a sharp object to remove them. The sharp object can cause an infection or further bleeding.
Dentists
All dental emergency treatments are not carried out right away. An emergency dentist is a general dentist who has a degree in dentistry. They are trained in providing emergency care in all sorts of dental conditions. However, if an emergency dentist is not trained for a tooth replacement, they will give you immediate care to relieve your pain and schedule your appointment as soon as possible with the dental implant specialist.
Whether you have an urgent or non-urgent dental emergency, our dentists know this can be an uncomfortable time for you. Our goal is to provide information that will help reduce any stress and clear any confusion with what the next steps should be to reduce pain and save your teeth.
Emergency dentists are usually general dentists. They are available on call for emergency situations. They have hands-on training in handling emergency procedures. If you have a dental emergency, call our dentists at Maddison Ave Dental (702) 997-7780 so we can treat and save your teeth from further damage.
Maddison Ave is a great general dentistry in North Las Vegas that also provides emergency dentistry services. If you are looking for an emergency dentist near you to keep in contact with, you can reach out to our professionals. You can find more about our emergency dental services here: http://www.maddisonavedental.com/emergency-dentist-north-las-vegas/